Project Nari Swabhiman
1.) Save the Girl Child 2.) Atrocities on Women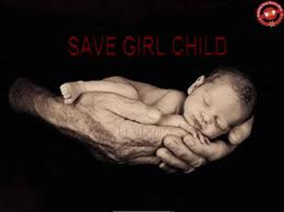 In India, goddesses are revered. But, only as idols to be worshipped in the form of Lakshmi (Goddess of wealth), Saraswati (Goddess of knowledge), and Sita (ideal consort of Shri Ram). Once in a way, the form of Durga (killer of evil) or Vaishnodevi (remover of obstacles) puts fear in the Indian male. But that's about it all. The story and belief of worshiping and respecting females end here.

There are various forms of crime against woman. Some of it begins even before their birth, sometimes in the adulthood. Violence against a woman has always been a crucial issue in contemporary Indian Society. Statistics show, every seven minutes a crime is committed against women.

Even in educated urban areas where every facility is available, the selective sex tests, female infanticide through pre-natal diagnostics tests families only want boys and not girls. While the world is using the latest diagnostic technology for the benefit of the mankind, vested social community is totally misusing this technology for their personal gains not realizing the dreadful consequences it is leading us in to.

The issue of survival of girl child is a critical one, deep rooted in the society and needs systematic efforts in mobilizing and making the community understand before it is too late. our society is trying to reduce this indiscrimination by assimilate the information and awareness. In accordance with PNDT (REGULATION AND PREVENTION OF MISUSE) ACT-1994 passed by Parliament of India.

Details of the Projects Implemented By the Organization
WHAT WE HAVE ACHIEVED SO FAR
Activities
Details

Project "Nari Swabhiman"



Identifying and helping poor women affected by Atrocities and working on "Save the girl child project under PC & PNDT, 1994".

Also family counseling centre running at National Office

50 Families getting help