Baby Khushi
The Case of Baby Khushi aged 12 years, suffering from Leukemia Blood Cancer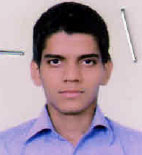 Abhishek
The Case of Abhishek aged 17 years, suffering from Blood Cancer

Anubhav Verma
I am enclosing herewith an application received, which is self-explanatory itself from Mrs. Seema Verma M/o Master Anubhav Verma who is the student of class II-D of Kendriya vidyalaya Sainik Vihar, for seeking financial help for the disease.
So, therefore it is requested kindly look into the matter as the case is genuine and strongly recommened for the financial help.

Navya
Hi, Please come forward to help my daughter Navya, 6yr, having Thalassemia by birth and permanent cure is bone marrow transplant. Being a member from middle class running karyana store, arranging for huge amount of Rs. 35 lacs is not possible. If you will donate a small amount, it will be a big help in saving her life.

Garima
We are enclosing the medical papers of Patient Garima. Her Treatment is going in PGI Hospital Chandigarh, She is suffering from Nueroblastoma cancer. She is just of 2 years Some of the medical tests are enclosed in the matter & other Tests and tharapy etc, are still to be done. The patient is very very poor with practically no earnings in her family. She needs money for the costly tests which have been prescribed by PGI, Chandigarhi and hence we look forward to you for your kind help in this matter.

Master. Sahil Verma
The Case of Master. Sahil Verma aged 10 yrs, suffering from Throat Cancer (perhaps stage 3) has been received by the society through Kendriya Vidyalaya Noida where a programme on dreadful diseases was conducted by our NGO.

The boy is being treated AIIMS Hospital, New Delhi. His father is laborer and has responsibility of five members in the family. AIIMS, New Delhi has indicated that the amount required for his treatment may be quite high as the patient is repeatedly undergoing chemotherapy and may have to be operated upon also in future. The present cost of the medicines is also high and his father is not able to afford the required expenditure.
We request you to kindly help the poor boy who if not helped will certainly reach the end of his life very soon.

Sudesh Bajaj
Residing in Delhi, When I came to now that I am suffering from cancer, lot of bad thoughts started haunting my mind including the future of my very young children who had already lost their father. With no money with me and the high estimates given by doctors for my treatment, the situation was turning to be worst. By the grace of God, It is at this stage that I came in contact with "Care Promise Welfare Society" volunteer through one of their school awareness programme (where my son was studying). They inspired me for life & assured me for my treatment and help. Today my treatment expenses are being paid by "Care Promise Welfare Society" including the further education of my son. For this I shall ever remain thankful to them.

Master Ravi Paswan
This is the case of Master Ravi Paswan, aged 11 years from Delhi, whose case was forwarded to the Society by Chacha Nehru Bal Chikitsalaya, Delhi (Govt. Hospital for children). He is suffering from APLASTIC ANEMIA (a disease of blood and bone marrow where chromosomes keep on breaking inside the body). The patient's family is extremely poor with practically no earnings. Our NGO is providing complete financial help for his treatment and medicines. However the hospital had stopped giving him medical treatment because the disease is now beyond their control and he is now being treated at AIIMS for further evaluation and treatment. The medical tests involved are very costly and require a lot of money which can only be arranged through donations.

M. K. Dalei
I am a qualified computer operator, live in Gurgaon (HR) and was leading a happy married life with my family including a cute 5 years old daughter till 2010 but then my life suddenly took a turn for the worst when I was diagnosed with MULTIPLE MYELOMA (a type of Cancer). The medical treatment is very expensive and hospital has certified that I need Rs. 3 lakhs per year. Since then I am spending around Rs. 25,000/- per month on medicines alone. Not only I lost my job because of this dreadful disease but completely exhausted my savings. Education of my daughter and house hold expenses are being managed from the meager income which my wife gets by giving home tuitions.

At this stage I came to know about the good services of "Care Promise Welfare Society" who after evaluating my case decided to help me morally and financially. Because of this I am now not only regaining my lost health slowly but also able to pay for my medicines including the care of my daughter's education. I would say that but for the Society's help, my life would have become miserable.

Balbir singh
Mr. Balbir singh 53 years old has been suffering from Papillary urothelial carcinoma, high garde (bladder cancer stage 3) and is getting treated at PGI Chandigarh since September 2015.

He was in the hospital for one complete month getting treatment for the disease but not much improvement has been made in his health so far.

He is alone and is dependent on his brother who is also very poor and has to support a large family. He is forced to spent large sum of money on medicines and hospitalisation. Unfortunately his relatives are also not coming forward to help him and under the present circumstances he may be left unattended.
The patient and the society on his behalf look forward to you and request for financial assistance for this noble cause.
Love To Live Long

Baby Kushi
The Case of Baby Khushi aged 12 years, suffering from Leukemia Blood Cancer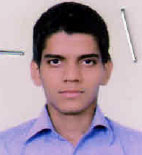 Abhishek
The Case of Abhishek aged 17 years, suffering from Blood Cancer
Successful Stories
M. K. Dalei


Mr. Manmath kumar Dalei a young computer operator living happily with his wife and daughter. During 2010 he started feeling very week .
Master Ravi Paswan


Master Ravi Paswan is a 11 years old school going boy in Mukund Vihar, Karawal nagar, New Delhi – 94. Master Ravi is the youngest son of Mr. Tarant Paswan who is native of a village in Dharbanga Distt. In Bihar
Sudesh Bajaj


Residing in Delhi, When I came to now that I am suffering from cancer, lot of bad thoughts started haunting my mind including the future of my very young children who had already lost their father.
↑
Contact Us
Contact Person
:
Dr. Rajesh Kumar, Secretary, DNYS (Naturopath)
MBA (NGO Management)
Mobile/Phone No.
:
011-26462177, 26234496
Address
:
331, First Floor, Sant Nagar, East Of Kailash,
New Delhi-110065
Email-ID
:
cpws7@yahoo.com
Website
:
www.carepromise.org.in