Philosophy of the Care Promise Welfare Society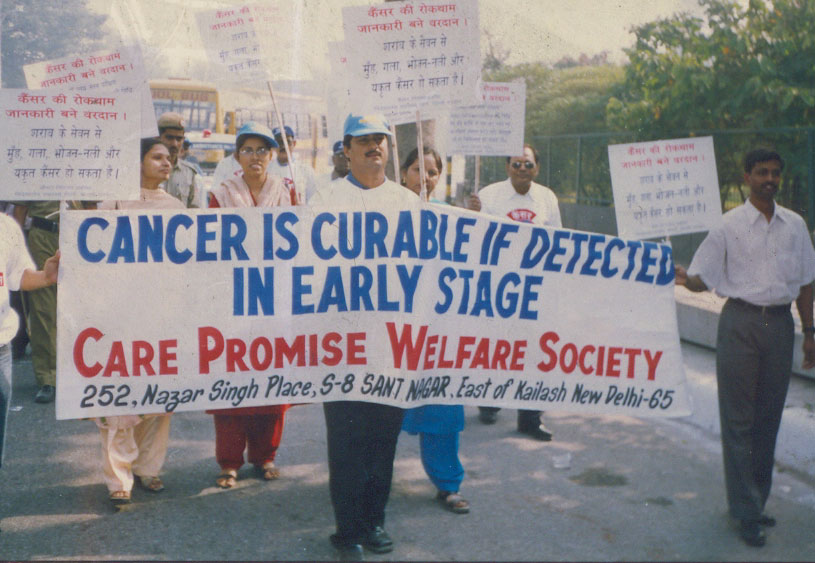 To complete a journey we have to step forward first. We continue to do our duty quietly and relentlessly and try our level best to solve the problems of the society without any hue and cry. We feel that to reduce the number of future Cancer Patients, awareness is the only key mantra and our Society is totally dedicated to this. Our Programmes are in line with the guidelines issued by World Health Organisation (WHO) and National Cancer Control Programme (NCCP) of Govt. of India.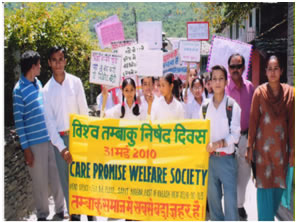 There is true sympathy for the people who come to us. Each one is willing to go out of their way to help. Our aim is to wipe out the tears of those poor Cancer Patients as we do our own.


Love To Live Long

Garima
The Case of Garima aged 2 years, suffering from Cancer

Sudesh Bajaj
Residing in Delhi, When I came to now that I am suffering from cancer, lot of bad thoughts started haunting my mind...
Successful Stories
Garima


The Case of Garima aged 2 years, suffering from Cancer
↑
Contact Us
Contact Person
:
Dr. Rajesh Kumar, Secretary, DNYS (Naturopath)
MBA (NGO Management)
Mobile/Phone No.
:
011-26462177, 26234496
Address
:
331, First Floor, Sant Nagar, East Of Kailash,
New Delhi-110065
Email-ID
:
info@carepromise.org.in
Website
:
www.carepromise.org.in