Our Founder Members
Dr. M. K. Dubey
President
Sr.Medical Officer(Retd.)
Lucknow Medical College
Dr. Rajesh Kumar
Secretary
DNYS (Naturopath)
MBA (NGO Management)
Mrs. Nandita
Treasurer
M.A. (Physiology)
Carrying the Message Forward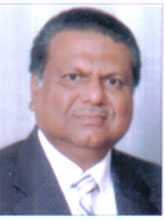 G.S. Bhatnagar
Director
Technical Director (Retd.)
Ministry of Defence, Govt. of India
Emergency Support
Support for Kerala Flood Relief
Love To Live Long

Garima
The Case of Garima aged 2 years, suffering from Cancer

Navya
Hi, Please come forward to help my daughter Navya, 6yr, having Thalassemia by birth and permanent cure is bone marrow transplant....
Successful Stories
Sudesh Bajaj


Residing in Delhi, When I came to now that I am suffering from cancer, lot of bad thoughts started haunting my mind including the future of my very young children who had already lost their father.
Balbir singh


Mr. Balbir singh 53 years old has been suffering from Papillary urothelial carcinoma, high garde (bladder cancer stage 3) and is getting treated at PGI Chandigarh since September 2015.
↑
Contact Us
Contact Person
:
Dr. Rajesh Kumar, Secretary, DNYS (Naturopath)
MBA (NGO Management)
Mobile/Phone No.
:
011-26462177, 26234496
Address
:
331, First Floor, Sant Nagar, East Of Kailash,
New Delhi-110065
Email-ID
:
donate@carepromise.org.in
Website
:
www.carepromise.org.in