Our Founder Members
Dr. M. K. Dubey
President
Sr.Medical Officer(Retd.)
Lucknow Medical College
Dr. Rajesh Kumar
Secretary
DNYS (Naturopath)
MBA (NGO Management)
Mrs. Nandita
Treasurer
M.A. (Physiology)
Carrying the Message Forward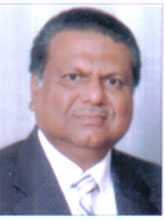 G.S. Bhatnagar
Director
Technical Director (Retd.)
Ministry of Defence, Govt. of India
Love To Live Long

Baby Kushi
The Case of Baby Khushi aged 12 years, suffering from Leukemia Blood Cancer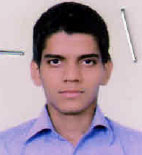 Abhishek
The Case of Abhishek aged 17 years, suffering from Blood Cancer
Successful Stories
M. K. Dalei


Mr. Manmath kumar Dalei a young computer operator living happily with his wife and daughter. During 2010 he started feeling very week .
Master Ravi Paswan


Master Ravi Paswan is a 11 years old school going boy in Mukund Vihar, Karawal nagar, New Delhi – 94. Master Ravi is the youngest son of Mr. Tarant Paswan who is native of a village in Dharbanga Distt. In Bihar
Sudesh Bajaj


Residing in Delhi, When I came to now that I am suffering from cancer, lot of bad thoughts started haunting my mind including the future of my very young children who had already lost their father.
↑
Contact Us
Contact Person
:
Dr. Rajesh Kumar, Secretary, DNYS (Naturopath)
MBA (NGO Management)
Mobile/Phone No.
:
011-26462177, 26234496
Address
:
331, First Floor, Sant Nagar, East Of Kailash,
New Delhi-110065
Email-ID
:
cpws7@yahoo.com
Website
:
www.carepromise.org.in